Key Price $38,246

See Important Disclosures Here
Specifications
Engine 3.6L V6 SIDI VVT
Trim Essence FWD
Exterior Dark Slate Metallic
Interior Shale
Doors 4
Passenger Capacity N/A
Location Key Buick GMC
Model Code 4NB56
Stock Number 0B314643
Transmission Automatic
VIN 5GAERBKW0KJ314643
Drive Wheels FWD
Specifications
Engine 3.6L V6 SIDI VVT
Trim Essence FWD
Exterior Dark Slate Metallic
Interior Shale
Doors 4
Passenger Capacity N/A
Location Key Buick GMC
Model Code 4NB56
Stock Number 0B314643
Transmission Automatic
VIN 5GAERBKW0KJ314643
Drive Wheels FWD
Key Price $38,246

See Important Disclosures Here
Specifications
Engine 3.6L V6 SIDI VVT
Trim Essence FWD
Exterior Dark Slate Metallic
Interior Shale
Doors 4
Passenger Capacity N/A
Location Key Buick GMC
Model Code 4NB56
Stock Number 0B314643
Transmission Automatic
VIN 5GAERBKW0KJ314643
Drive Wheels FWD
Key Price $40,851

See Important Disclosures Here
Specifications
Engine 3.6L V6 SIDI VVT
Trim Essence FWD
Exterior Quicksilver Metallic
Interior Dark Galvanized With Ebony Interior Accents
Doors 4
Passenger Capacity N/A
Location Key Buick GMC
Model Code 4NB56
Stock Number 0B155478
Transmission Automatic
VIN 5GAERBKW2LJ155478
Drive Wheels FWD
Specifications
Engine 3.6L V6 SIDI VVT
Trim Essence FWD
Exterior Quicksilver Metallic
Interior Dark Galvanized With Ebony Interior Accents
Doors 4
Passenger Capacity N/A
Location Key Buick GMC
Model Code 4NB56
Stock Number 0B155478
Transmission Automatic
VIN 5GAERBKW2LJ155478
Drive Wheels FWD
Key Price $40,851

See Important Disclosures Here
Specifications
Engine 3.6L V6 SIDI VVT
Trim Essence FWD
Exterior Quicksilver Metallic
Interior Dark Galvanized With Ebony Interior Accents
Doors 4
Passenger Capacity N/A
Location Key Buick GMC
Model Code 4NB56
Stock Number 0B155478
Transmission Automatic
VIN 5GAERBKW2LJ155478
Drive Wheels FWD
Retail Price $41,003

See Important Disclosures Here
Specifications
Engine 3.6L V6 SIDI VVT
Trim Premium FWD
Exterior White Frost Tricoat
Interior Brandy
Doors 4
Passenger Capacity N/A
Location Key Buick GMC
Model Code 4NC56
Stock Number 0B269403
Transmission Automatic
VIN 5GAERCKW0JJ269403
Drive Wheels FWD
Specifications
Engine 3.6L V6 SIDI VVT
Trim Premium FWD
Exterior White Frost Tricoat
Interior Brandy
Doors 4
Passenger Capacity N/A
Location Key Buick GMC
Model Code 4NC56
Stock Number 0B269403
Transmission Automatic
VIN 5GAERCKW0JJ269403
Drive Wheels FWD
Retail Price $41,003

See Important Disclosures Here
Specifications
Engine 3.6L V6 SIDI VVT
Trim Premium FWD
Exterior White Frost Tricoat
Interior Brandy
Doors 4
Passenger Capacity N/A
Location Key Buick GMC
Model Code 4NC56
Stock Number 0B269403
Transmission Automatic
VIN 5GAERCKW0JJ269403
Drive Wheels FWD
Key Price $41,510

See Important Disclosures Here
Specifications
Engine 3.6L V6 SIDI VVT
Trim Essence FWD
Exterior Champagne Gold Metallic
Interior Shale With Ebony Interior Accents
Doors 4
Passenger Capacity N/A
Location Key Buick GMC
Model Code 4NB56
Stock Number 0B119917
Transmission Automatic
VIN 5GAERBKW9LJ119917
Drive Wheels FWD
Specifications
Engine 3.6L V6 SIDI VVT
Trim Essence FWD
Exterior Champagne Gold Metallic
Interior Shale With Ebony Interior Accents
Doors 4
Passenger Capacity N/A
Location Key Buick GMC
Model Code 4NB56
Stock Number 0B119917
Transmission Automatic
VIN 5GAERBKW9LJ119917
Drive Wheels FWD
Key Price $41,510

See Important Disclosures Here
Specifications
Engine 3.6L V6 SIDI VVT
Trim Essence FWD
Exterior Champagne Gold Metallic
Interior Shale With Ebony Interior Accents
Doors 4
Passenger Capacity N/A
Location Key Buick GMC
Model Code 4NB56
Stock Number 0B119917
Transmission Automatic
VIN 5GAERBKW9LJ119917
Drive Wheels FWD
Key Price $42,110

See Important Disclosures Here
Specifications
Engine 3.6L V6 SIDI VVT
Trim Essence FWD
Exterior White Frost Tricoat
Interior Shale With Ebony Interior Accents
Doors 4
Passenger Capacity N/A
Location Key Buick GMC
Model Code 4NB56
Stock Number 0B142503
Transmission Automatic
VIN 5GAERBKW9LJ142503
Drive Wheels FWD
Specifications
Engine 3.6L V6 SIDI VVT
Trim Essence FWD
Exterior White Frost Tricoat
Interior Shale With Ebony Interior Accents
Doors 4
Passenger Capacity N/A
Location Key Buick GMC
Model Code 4NB56
Stock Number 0B142503
Transmission Automatic
VIN 5GAERBKW9LJ142503
Drive Wheels FWD
Key Price $42,110

See Important Disclosures Here
Specifications
Engine 3.6L V6 SIDI VVT
Trim Essence FWD
Exterior White Frost Tricoat
Interior Shale With Ebony Interior Accents
Doors 4
Passenger Capacity N/A
Location Key Buick GMC
Model Code 4NB56
Stock Number 0B142503
Transmission Automatic
VIN 5GAERBKW9LJ142503
Drive Wheels FWD
Key Price $42,480

See Important Disclosures Here
Specifications
Engine 3.6L V6 SIDI VVT
Trim Essence FWD
Exterior Red Quartz Tintcoat
Interior Shale With Ebony Interior Accents
Doors 4
Passenger Capacity N/A
Location Key Buick GMC
Model Code 4NB56
Stock Number 0B119966
Transmission Automatic
VIN 5GAERBKW0LJ119966
Drive Wheels FWD
Specifications
Engine 3.6L V6 SIDI VVT
Trim Essence FWD
Exterior Red Quartz Tintcoat
Interior Shale With Ebony Interior Accents
Doors 4
Passenger Capacity N/A
Location Key Buick GMC
Model Code 4NB56
Stock Number 0B119966
Transmission Automatic
VIN 5GAERBKW0LJ119966
Drive Wheels FWD
Key Price $42,480

See Important Disclosures Here
Specifications
Engine 3.6L V6 SIDI VVT
Trim Essence FWD
Exterior Red Quartz Tintcoat
Interior Shale With Ebony Interior Accents
Doors 4
Passenger Capacity N/A
Location Key Buick GMC
Model Code 4NB56
Stock Number 0B119966
Transmission Automatic
VIN 5GAERBKW0LJ119966
Drive Wheels FWD
Retail Price $43,001

See Important Disclosures Here
Specifications
Engine 3.6L V6 SIDI VVT
Trim Premium FWD
Exterior Quicksilver Metallic
Interior Dark Galvanized
Doors 4
Passenger Capacity N/A
Location Key Buick GMC
Model Code 4NC56
Stock Number 0B231479
Transmission Automatic
VIN 5GAERCKW8JJ231479
Drive Wheels FWD
Specifications
Engine 3.6L V6 SIDI VVT
Trim Premium FWD
Exterior Quicksilver Metallic
Interior Dark Galvanized
Doors 4
Passenger Capacity N/A
Location Key Buick GMC
Model Code 4NC56
Stock Number 0B231479
Transmission Automatic
VIN 5GAERCKW8JJ231479
Drive Wheels FWD
Retail Price $43,001

See Important Disclosures Here
Specifications
Engine 3.6L V6 SIDI VVT
Trim Premium FWD
Exterior Quicksilver Metallic
Interior Dark Galvanized
Doors 4
Passenger Capacity N/A
Location Key Buick GMC
Model Code 4NC56
Stock Number 0B231479
Transmission Automatic
VIN 5GAERCKW8JJ231479
Drive Wheels FWD
Retail Price $43,002

See Important Disclosures Here
Specifications
Engine 3.6L V6 SIDI VVT
Trim Premium FWD
Exterior Dark Slate Metallic
Interior Shale
Doors 4
Passenger Capacity N/A
Location Key Buick GMC
Model Code 4NC56
Stock Number 0B262865
Transmission Automatic
VIN 5GAERCKW3JJ262865
Drive Wheels FWD
Specifications
Engine 3.6L V6 SIDI VVT
Trim Premium FWD
Exterior Dark Slate Metallic
Interior Shale
Doors 4
Passenger Capacity N/A
Location Key Buick GMC
Model Code 4NC56
Stock Number 0B262865
Transmission Automatic
VIN 5GAERCKW3JJ262865
Drive Wheels FWD
Retail Price $43,002

See Important Disclosures Here
Specifications
Engine 3.6L V6 SIDI VVT
Trim Premium FWD
Exterior Dark Slate Metallic
Interior Shale
Doors 4
Passenger Capacity N/A
Location Key Buick GMC
Model Code 4NC56
Stock Number 0B262865
Transmission Automatic
VIN 5GAERCKW3JJ262865
Drive Wheels FWD
Retail Price $43,133

See Important Disclosures Here
Specifications
Engine 3.6L V6 SIDI VVT
Trim Premium FWD
Exterior Satin Steel Metallic
Interior Shale
Doors 4
Passenger Capacity N/A
Location Key Buick GMC
Model Code 4NC56
Stock Number 0B265578
Transmission Automatic
VIN 5GAERCKW4JJ265578
Drive Wheels FWD
Specifications
Engine 3.6L V6 SIDI VVT
Trim Premium FWD
Exterior Satin Steel Metallic
Interior Shale
Doors 4
Passenger Capacity N/A
Location Key Buick GMC
Model Code 4NC56
Stock Number 0B265578
Transmission Automatic
VIN 5GAERCKW4JJ265578
Drive Wheels FWD
Retail Price $43,133

See Important Disclosures Here
Specifications
Engine 3.6L V6 SIDI VVT
Trim Premium FWD
Exterior Satin Steel Metallic
Interior Shale
Doors 4
Passenger Capacity N/A
Location Key Buick GMC
Model Code 4NC56
Stock Number 0B265578
Transmission Automatic
VIN 5GAERCKW4JJ265578
Drive Wheels FWD
Key Price $43,903

See Important Disclosures Here
Specifications
Engine 3.6L V6 SIDI VVT
Trim Premium FWD
Exterior Satin Steel Metallic
Interior Dark Galvanized
Doors 4
Passenger Capacity N/A
Location Key Buick GMC
Model Code 4NC56
Stock Number 0B305797
Transmission Automatic
VIN 5GAERCKW7KJ305797
Drive Wheels FWD
Specifications
Engine 3.6L V6 SIDI VVT
Trim Premium FWD
Exterior Satin Steel Metallic
Interior Dark Galvanized
Doors 4
Passenger Capacity N/A
Location Key Buick GMC
Model Code 4NC56
Stock Number 0B305797
Transmission Automatic
VIN 5GAERCKW7KJ305797
Drive Wheels FWD
Key Price $43,903

See Important Disclosures Here
Specifications
Engine 3.6L V6 SIDI VVT
Trim Premium FWD
Exterior Satin Steel Metallic
Interior Dark Galvanized
Doors 4
Passenger Capacity N/A
Location Key Buick GMC
Model Code 4NC56
Stock Number 0B305797
Transmission Automatic
VIN 5GAERCKW7KJ305797
Drive Wheels FWD
Key Price $47,635

See Important Disclosures Here
Specifications
Engine 3.6L V6 SIDI VVT
Trim Premium FWD
Exterior White Frost Tricoat
Interior Shale With Ebony Interior Accents
Doors 4
Passenger Capacity N/A
Location Key Buick GMC
Model Code 4NC56
Stock Number 0B117612
Transmission Automatic
VIN 5GAERCKW2LJ117612
Drive Wheels FWD
Specifications
Engine 3.6L V6 SIDI VVT
Trim Premium FWD
Exterior White Frost Tricoat
Interior Shale With Ebony Interior Accents
Doors 4
Passenger Capacity N/A
Location Key Buick GMC
Model Code 4NC56
Stock Number 0B117612
Transmission Automatic
VIN 5GAERCKW2LJ117612
Drive Wheels FWD
Key Price $47,635

See Important Disclosures Here
Specifications
Engine 3.6L V6 SIDI VVT
Trim Premium FWD
Exterior White Frost Tricoat
Interior Shale With Ebony Interior Accents
Doors 4
Passenger Capacity N/A
Location Key Buick GMC
Model Code 4NC56
Stock Number 0B117612
Transmission Automatic
VIN 5GAERCKW2LJ117612
Drive Wheels FWD
Key Price Contact Us

See Important Disclosures Here
Specifications
Engine 3.6L V6 SIDI VVT
Trim Premium FWD
Exterior Champagne Gold Metallic
Interior Shale With Ebony Interior Accents
Doors 4
Passenger Capacity N/A
Location Key Buick GMC
Model Code 4NC56
Stock Number 0B156598
Transmission Automatic
VIN 5GAERCKW9LJ156598
Drive Wheels FWD
Specifications
Engine 3.6L V6 SIDI VVT
Trim Premium FWD
Exterior Champagne Gold Metallic
Interior Shale With Ebony Interior Accents
Doors 4
Passenger Capacity N/A
Location Key Buick GMC
Model Code 4NC56
Stock Number 0B156598
Transmission Automatic
VIN 5GAERCKW9LJ156598
Drive Wheels FWD
Key Price Contact Us

See Important Disclosures Here
Specifications
Engine 3.6L V6 SIDI VVT
Trim Premium FWD
Exterior Champagne Gold Metallic
Interior Shale With Ebony Interior Accents
Doors 4
Passenger Capacity N/A
Location Key Buick GMC
Model Code 4NC56
Stock Number 0B156598
Transmission Automatic
VIN 5GAERCKW9LJ156598
Drive Wheels FWD
Specifications
Engine 3.6L V6 SIDI VVT
Trim Essence FWD
Exterior Champagne Gold Metallic
Interior Shale With Ebony Interior Accents
Doors 4
Passenger Capacity N/A
Location Key Buick GMC
Model Code 4NB56
Stock Number 0B160090
Transmission Automatic
VIN 5GAERBKW1LJ160090
Drive Wheels FWD
Specifications
Engine 3.6L V6 SIDI VVT
Trim Essence FWD
Exterior Champagne Gold Metallic
Interior Shale With Ebony Interior Accents
Doors 4
Passenger Capacity N/A
Location Key Buick GMC
Model Code 4NB56
Stock Number 0B160090
Transmission Automatic
VIN 5GAERBKW1LJ160090
Drive Wheels FWD
Specifications
Engine 3.6L V6 SIDI VVT
Trim Essence FWD
Exterior Champagne Gold Metallic
Interior Shale With Ebony Interior Accents
Doors 4
Passenger Capacity N/A
Location Key Buick GMC
Model Code 4NB56
Stock Number 0B160090
Transmission Automatic
VIN 5GAERBKW1LJ160090
Drive Wheels FWD
Specifications
Engine 3.6L V6 SIDI VVT
Trim Essence FWD
Exterior White Frost Tricoat
Interior Shale With Ebony Interior Accents
Doors 4
Passenger Capacity N/A
Location Key Buick GMC
Model Code 4NB56
Stock Number 0B142326
Transmission Automatic
VIN 5GAERBKW2LJ142326
Drive Wheels FWD
Specifications
Engine 3.6L V6 SIDI VVT
Trim Essence FWD
Exterior White Frost Tricoat
Interior Shale With Ebony Interior Accents
Doors 4
Passenger Capacity N/A
Location Key Buick GMC
Model Code 4NB56
Stock Number 0B142326
Transmission Automatic
VIN 5GAERBKW2LJ142326
Drive Wheels FWD
Specifications
Engine 3.6L V6 SIDI VVT
Trim Essence FWD
Exterior White Frost Tricoat
Interior Shale With Ebony Interior Accents
Doors 4
Passenger Capacity N/A
Location Key Buick GMC
Model Code 4NB56
Stock Number 0B142326
Transmission Automatic
VIN 5GAERBKW2LJ142326
Drive Wheels FWD
Key Price $42,642

See Important Disclosures Here
Specifications
Engine 3.6L 6 cyl
Trim Essence FWD
Exterior Satin Steel Metallic
Interior N/A
Doors 4
Passenger Capacity N/A
Location Key Buick GMC
Model Code 4NB56
Stock Number N/A
Transmission 9-Speed A/T
VIN 5GAERBKW3LJ181331
Drive Wheels FWD
Specifications
Engine 3.6L 6 cyl
Trim Essence FWD
Exterior Satin Steel Metallic
Interior N/A
Doors 4
Passenger Capacity N/A
Location Key Buick GMC
Model Code 4NB56
Stock Number N/A
Transmission 9-Speed A/T
VIN 5GAERBKW3LJ181331
Drive Wheels FWD
Key Price $42,642

See Important Disclosures Here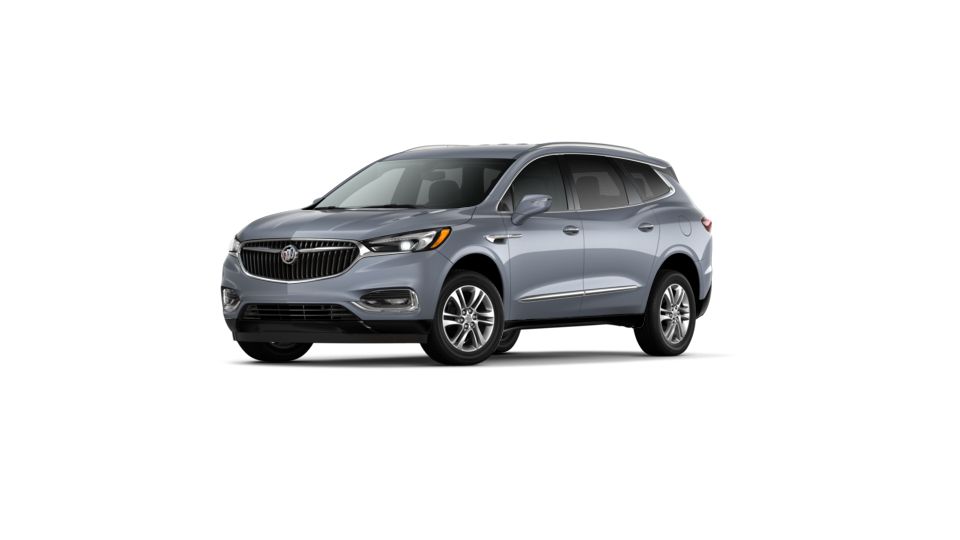 Specifications
Engine 3.6L 6 cyl
Trim Essence FWD
Exterior Satin Steel Metallic
Interior N/A
Doors 4
Passenger Capacity N/A
Location Key Buick GMC
Model Code 4NB56
Stock Number N/A
Transmission 9-Speed A/T
VIN 5GAERBKW3LJ181331
Drive Wheels FWD
Add vehicles to compare. You can compare up to 3 vehicles at a time.
All prices are plus tax, new or transfer of tag fee, $799 Customer Service Fee and any dealer added features. All new vehicle prices include the all applicable customer rebate(s) from Buick and GMC. On Buicks and GMC vehicles you may qualify for additional Owner Loyalty, Conquest, Lease and Military savings. See Dealer for complete details. In order to receive the internet price, you must either present a copy of this page's internet price, or you must specifically mention the internet price to the dealership and have the same referenced in your contract at the time of purchase. While every effort is made to ensure the accuracy or our pricing, we are not responsible for any errors or omissions contained on these pages. Please verify any information, questions or concerns with the dealership. Tax, title, license (unless itemized above) are extra. Not available with special finance, lease and some other offers.
If you're looking for a stylish SUV to go the distance, then look no further than the new Buick Enclave, featured at our Jacksonville, FL dealership. A spacious cabin with large cargo holds makes it one of the best SUVs in its class. Its premium safety features will not only ensure you're safe but also your passengers. Affordable and reliable, the new Buick Enclave, offered at our Jacksonville, FL showroom, is a perfect family-friendly SUV. Power and efficiency go hand in hand with this SUV. It also offers standard features, like a navigation system and an audio system. Take a spin in the new Buick Enclave across Jacksonville, FL and make heads turn while you drive. Its Dual-flow suspension dampers improve handling and help reduce noise and vibration. Enjoy the elegant craftsmanship with its beautifully designed interior. We have a large inventory of all the variants of new Buick Enclave models at our Jacksonville, FL store. Call at (904)866-4506 to speak to our experts to learn more about this vehicle. Give us a call to schedule a test drive of the new Buick Enclave at our Jacksonville, FL showroom. We not only offer sales but also assure brilliant after-sales services for your vehicle. You can also make the most of the financing options that are available at our dealership and buy yourself a brand new Buick Enclave in Jacksonville, FL now!
New & Used Models Available at Key Buick GMC
Whether you live near Saint Augustine or Orange Park, Key Buick GMC is here to help you with your new vehicle search. From reliable work trucks like the GMC Canyon to luxurious Buick SUVs like the Enclave, our inventory has a great mix of new vehicles for you to choose from. If you'd like to test drive any of the models you see in our
virtual showroom
, please reach out to
our team
of experts today to get started.
Our new inventory is home to the latest Buick and GMC models. For instance, if you're in the market for a crossover SUV, we have the new Encore in stock. Although the Encore is a compact SUV, it has 48.4 cubic feet of cargo capacity. If you need a truck for the job site, our GMC Sierra 1500 trucks can tow up to 12,500 pounds when equipped properly.
For our Duval County customers who want to save money on their new car purchase, we offer new car specials to ensure you're getting the best deal possible.
St. John's County drivers know Key Buick GMC is the place to purchase or lease a new vehicle. If you have questions about our current
Buick
and
GMC
inventory, you can reach us over the phone or online. We would be more than happy to answer any questions you have before you come in for a test drive. As always, we can't wait to see you soon!
Key Buick GMC in Jacksonville, FL is Home to Many Used Cars, Trucks, and SUVs
If you are looking for a quality used vehicle near Saint Augustine, then Key Buick GMC is the used car dealership for you! From sedans and trucks to SUVs and vans, you will find a vehicle that suits your wants and needs. Our used car lot is stocked with numerous vehicles for you to choose from, including makes and models of many varieties. Just make your way to our Jacksonville Buick GMC dealership to speak with our team. While you're here, you can learn more about the options that are currently available to you. With the help of our professionals, you're bound to find a used car that you'll enjoy for years to come.
If you choose to purchase a pre-owned car from Key Buick GMC, the vehicle is not only going to be affordable but also reliable. We ensure that every used car on our lot is going to be worthwhile for all our Duval County drivers. Whether you have your heart set on a used GMC Sierra, Acadia, Buick Encore, or Enclave, our team is here to walk you through all the features each vehicle has to offer. If you are not in the market for a Buick or GMC, our used car lineup also carries other top automakers.
At Key Buick GMC near St. John's County, we take pride in our customer service. We would be happy to answer any questions you have about our inventory online or over the phone. We can't wait to meet you soon!