Key Price Contact Us

See Important Disclosures Here
Specifications
Engine 2.0L Turbocharged
Trim AWD Denali
Exterior Satin Steel Metallic
Interior Light Platinum/taupe
Doors 4
Passenger Capacity N/A
Location Key Buick GMC
Model Code TXD26
Stock Number 0G180063
Transmission Automatic
VIN 3GKALXEX3LL180063
Drive Wheels AWD
Specifications
Engine 2.0L Turbocharged
Trim AWD Denali
Exterior Satin Steel Metallic
Interior Light Platinum/taupe
Doors 4
Passenger Capacity N/A
Location Key Buick GMC
Model Code TXD26
Stock Number 0G180063
Transmission Automatic
VIN 3GKALXEX3LL180063
Drive Wheels AWD
Key Price Contact Us

See Important Disclosures Here
Specifications
Engine 2.0L Turbocharged
Trim AWD Denali
Exterior Satin Steel Metallic
Interior Light Platinum/taupe
Doors 4
Passenger Capacity N/A
Location Key Buick GMC
Model Code TXD26
Stock Number 0G180063
Transmission Automatic
VIN 3GKALXEX3LL180063
Drive Wheels AWD
Specifications
Engine 1.5L DOHC
Trim FWD SLE
Exterior Satin Steel Metallic
Interior Medium Ash Gray/jet Black
Doors 4
Passenger Capacity N/A
Location Key Buick GMC
Model Code TXL26
Stock Number 0G159853
Transmission Automatic
VIN 3GKALMEV8LL159853
Drive Wheels FWD
Specifications
Engine 1.5L DOHC
Trim FWD SLE
Exterior Satin Steel Metallic
Interior Medium Ash Gray/jet Black
Doors 4
Passenger Capacity N/A
Location Key Buick GMC
Model Code TXL26
Stock Number 0G159853
Transmission Automatic
VIN 3GKALMEV8LL159853
Drive Wheels FWD
Specifications
Engine 1.5L DOHC
Trim FWD SLE
Exterior Satin Steel Metallic
Interior Medium Ash Gray/jet Black
Doors 4
Passenger Capacity N/A
Location Key Buick GMC
Model Code TXL26
Stock Number 0G159853
Transmission Automatic
VIN 3GKALMEV8LL159853
Drive Wheels FWD
Specifications
Engine 2.0L Turbocharged
Trim FWD SLT
Exterior Satin Steel Metallic
Interior Medium Ash Gray/jet Black
Doors 4
Passenger Capacity N/A
Location Key Buick GMC
Model Code TXM26
Stock Number 0G179278
Transmission Automatic
VIN 3GKALPEX8LL179278
Drive Wheels FWD
Specifications
Engine 2.0L Turbocharged
Trim FWD SLT
Exterior Satin Steel Metallic
Interior Medium Ash Gray/jet Black
Doors 4
Passenger Capacity N/A
Location Key Buick GMC
Model Code TXM26
Stock Number 0G179278
Transmission Automatic
VIN 3GKALPEX8LL179278
Drive Wheels FWD
Specifications
Engine 2.0L Turbocharged
Trim FWD SLT
Exterior Satin Steel Metallic
Interior Medium Ash Gray/jet Black
Doors 4
Passenger Capacity N/A
Location Key Buick GMC
Model Code TXM26
Stock Number 0G179278
Transmission Automatic
VIN 3GKALPEX8LL179278
Drive Wheels FWD
Specifications
Engine 1.5L DOHC
Trim FWD SLE
Exterior Satin Steel Metallic
Interior Jet Black
Doors 4
Passenger Capacity N/A
Location Key Buick GMC
Model Code TXL26
Stock Number 0G175151
Transmission Automatic
VIN 3GKALMEV1LL175151
Drive Wheels FWD
Specifications
Engine 1.5L DOHC
Trim FWD SLE
Exterior Satin Steel Metallic
Interior Jet Black
Doors 4
Passenger Capacity N/A
Location Key Buick GMC
Model Code TXL26
Stock Number 0G175151
Transmission Automatic
VIN 3GKALMEV1LL175151
Drive Wheels FWD
Specifications
Engine 1.5L DOHC
Trim FWD SLE
Exterior Satin Steel Metallic
Interior Jet Black
Doors 4
Passenger Capacity N/A
Location Key Buick GMC
Model Code TXL26
Stock Number 0G175151
Transmission Automatic
VIN 3GKALMEV1LL175151
Drive Wheels FWD
Specifications
Engine 1.5L DOHC
Trim FWD SLE
Exterior Smokey Quartz Metallic
Interior Medium Ash Gray/jet Black
Doors 4
Passenger Capacity N/A
Location Key Buick GMC
Model Code TXL26
Stock Number 0G175466
Transmission Automatic
VIN 3GKALMEV4LL175466
Drive Wheels FWD
Specifications
Engine 1.5L DOHC
Trim FWD SLE
Exterior Smokey Quartz Metallic
Interior Medium Ash Gray/jet Black
Doors 4
Passenger Capacity N/A
Location Key Buick GMC
Model Code TXL26
Stock Number 0G175466
Transmission Automatic
VIN 3GKALMEV4LL175466
Drive Wheels FWD
Specifications
Engine 1.5L DOHC
Trim FWD SLE
Exterior Smokey Quartz Metallic
Interior Medium Ash Gray/jet Black
Doors 4
Passenger Capacity N/A
Location Key Buick GMC
Model Code TXL26
Stock Number 0G175466
Transmission Automatic
VIN 3GKALMEV4LL175466
Drive Wheels FWD
Specifications
Engine 2.0L Turbocharged
Trim FWD SLT
Exterior Ebony Twilight Metallic
Interior Medium Ash Gray/jet Black
Doors 4
Passenger Capacity N/A
Location Key Buick GMC
Model Code TXM26
Stock Number 0G178450
Transmission Automatic
VIN 3GKALPEX0LL178450
Drive Wheels FWD
Specifications
Engine 2.0L Turbocharged
Trim FWD SLT
Exterior Ebony Twilight Metallic
Interior Medium Ash Gray/jet Black
Doors 4
Passenger Capacity N/A
Location Key Buick GMC
Model Code TXM26
Stock Number 0G178450
Transmission Automatic
VIN 3GKALPEX0LL178450
Drive Wheels FWD
Specifications
Engine 2.0L Turbocharged
Trim FWD SLT
Exterior Ebony Twilight Metallic
Interior Medium Ash Gray/jet Black
Doors 4
Passenger Capacity N/A
Location Key Buick GMC
Model Code TXM26
Stock Number 0G178450
Transmission Automatic
VIN 3GKALPEX0LL178450
Drive Wheels FWD
Key Price Contact Us

See Important Disclosures Here
Specifications
Engine 2.0L Turbocharged
Trim FWD Denali
Exterior Smokey Quartz Metallic
Interior Light Platinum/taupe
Doors 4
Passenger Capacity N/A
Location Key Buick GMC
Model Code TXN26
Stock Number 0G182413
Transmission Automatic
VIN 3GKALSEXXLL182413
Drive Wheels FWD
Specifications
Engine 2.0L Turbocharged
Trim FWD Denali
Exterior Smokey Quartz Metallic
Interior Light Platinum/taupe
Doors 4
Passenger Capacity N/A
Location Key Buick GMC
Model Code TXN26
Stock Number 0G182413
Transmission Automatic
VIN 3GKALSEXXLL182413
Drive Wheels FWD
Key Price Contact Us

See Important Disclosures Here
Specifications
Engine 2.0L Turbocharged
Trim FWD Denali
Exterior Smokey Quartz Metallic
Interior Light Platinum/taupe
Doors 4
Passenger Capacity N/A
Location Key Buick GMC
Model Code TXN26
Stock Number 0G182413
Transmission Automatic
VIN 3GKALSEXXLL182413
Drive Wheels FWD
Specifications
Engine 2.0L Turbocharged
Trim FWD SLT
Exterior Blue Emerald Metallic
Interior Medium Ash Gray/jet Black
Doors 4
Passenger Capacity N/A
Location Key Buick GMC
Model Code TXM26
Stock Number 0G182233
Transmission Automatic
VIN 3GKALPEX1LL182233
Drive Wheels FWD
Specifications
Engine 2.0L Turbocharged
Trim FWD SLT
Exterior Blue Emerald Metallic
Interior Medium Ash Gray/jet Black
Doors 4
Passenger Capacity N/A
Location Key Buick GMC
Model Code TXM26
Stock Number 0G182233
Transmission Automatic
VIN 3GKALPEX1LL182233
Drive Wheels FWD
Specifications
Engine 2.0L Turbocharged
Trim FWD SLT
Exterior Blue Emerald Metallic
Interior Medium Ash Gray/jet Black
Doors 4
Passenger Capacity N/A
Location Key Buick GMC
Model Code TXM26
Stock Number 0G182233
Transmission Automatic
VIN 3GKALPEX1LL182233
Drive Wheels FWD
Specifications
Engine 1.5L DOHC
Trim FWD SLE
Exterior Summit White
Interior Medium Ash Gray/jet Black
Doors 4
Passenger Capacity N/A
Location Key Buick GMC
Model Code TXL26
Stock Number 0G147951
Transmission Automatic
VIN 3GKALMEV3LL147951
Drive Wheels FWD
Specifications
Engine 1.5L DOHC
Trim FWD SLE
Exterior Summit White
Interior Medium Ash Gray/jet Black
Doors 4
Passenger Capacity N/A
Location Key Buick GMC
Model Code TXL26
Stock Number 0G147951
Transmission Automatic
VIN 3GKALMEV3LL147951
Drive Wheels FWD
Specifications
Engine 1.5L DOHC
Trim FWD SLE
Exterior Summit White
Interior Medium Ash Gray/jet Black
Doors 4
Passenger Capacity N/A
Location Key Buick GMC
Model Code TXL26
Stock Number 0G147951
Transmission Automatic
VIN 3GKALMEV3LL147951
Drive Wheels FWD
Key Price $25,765

See Important Disclosures Here
Specifications
Engine 1.5L 4 cyl
Trim FWD SLE
Exterior Satin Steel Metallic
Interior N/A
Doors 4
Passenger Capacity N/A
Location Key Buick GMC
Model Code TXL26
Stock Number N/A
Transmission 9-Speed A/T
VIN 3GKALMEVXLL207336
Drive Wheels FWD
Specifications
Engine 1.5L 4 cyl
Trim FWD SLE
Exterior Satin Steel Metallic
Interior N/A
Doors 4
Passenger Capacity N/A
Location Key Buick GMC
Model Code TXL26
Stock Number N/A
Transmission 9-Speed A/T
VIN 3GKALMEVXLL207336
Drive Wheels FWD
Key Price $25,765

See Important Disclosures Here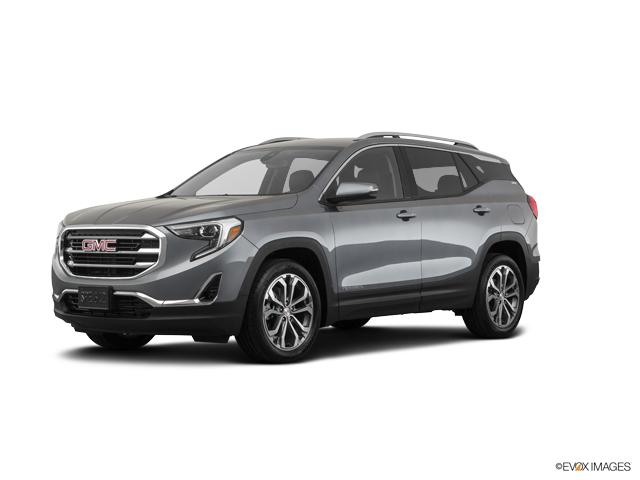 Specifications
Engine 1.5L 4 cyl
Trim FWD SLE
Exterior Satin Steel Metallic
Interior N/A
Doors 4
Passenger Capacity N/A
Location Key Buick GMC
Model Code TXL26
Stock Number N/A
Transmission 9-Speed A/T
VIN 3GKALMEVXLL207336
Drive Wheels FWD
Add vehicles to compare. You can compare up to 3 vehicles at a time.
All prices are plus tax, new or transfer of tag fee, $799 Customer Service Fee and any dealer added features. All new vehicle prices include the all applicable customer rebate(s) from Buick and GMC. On Buicks and GMC vehicles you may qualify for additional Owner Loyalty, Conquest, Lease and Military savings. See Dealer for complete details. In order to receive the internet price, you must either present a copy of this page's internet price, or you must specifically mention the internet price to the dealership and have the same referenced in your contract at the time of purchase. While every effort is made to ensure the accuracy or our pricing, we are not responsible for any errors or omissions contained on these pages. Please verify any information, questions or concerns with the dealership. Tax, title, license (unless itemized above) are extra. Not available with special finance, lease and some other offers.
The next chapter in existing small SUVs, the new GMC Terrain is here! Featured at our Jacksonville, FL dealership, it is taking the automotive world by storm. This SUV has a boldly styled body frame and intelligently engineered engine. The new GMC Terrain, showcased at our Jacksonville, FL store, is a strong blend of design, functionality and engineering excellence. With its refined exterior, it helps ensure you can cut through the air with perfect efficiency and quietness. Take a spin in the new GMC Terrain across Jacksonville, FL and make heads turn while you drive. Adding to the peaceful ride is the peaceful cabin space. With stronger acceleration and higher performance, the new GMC Terrain will make your daily Jacksonville, FL commuting fun. It provides a unique driving experience. With available safety features, enjoy the latest infotainment systems as well while you commute with peace of mind. Drop by our dealership and make the most of the financing options that we are offering to new GMC Terrain shoppers in Jacksonville, FL. Featuring a range of vehicles, our inventory page will help you get started with your search for this model. Give us a call to schedule a test drive of the new GMC Terrain at our Jacksonville, FL showroom today!
New & Used Models Available at Key Buick GMC
Whether you live near Saint Augustine or Orange Park, Key Buick GMC is here to help you with your new vehicle search. From reliable work trucks like the GMC Canyon to luxurious Buick SUVs like the Enclave, our inventory has a great mix of new vehicles for you to choose from. If you'd like to test drive any of the models you see in our
virtual showroom
, please reach out to
our team
of experts today to get started.
Our new inventory is home to the latest Buick and GMC models. For instance, if you're in the market for a crossover SUV, we have the new Encore in stock. Although the Encore is a compact SUV, it has 48.4 cubic feet of cargo capacity. If you need a truck for the job site, our GMC Sierra 1500 trucks can tow up to 12,500 pounds when equipped properly.
For our Duval County customers who want to save money on their new car purchase, we offer new car specials to ensure you're getting the best deal possible.
St. John's County drivers know Key Buick GMC is the place to purchase or lease a new vehicle. If you have questions about our current
Buick
and
GMC
inventory, you can reach us over the phone or online. We would be more than happy to answer any questions you have before you come in for a test drive. As always, we can't wait to see you soon!
Key Buick GMC in Jacksonville, FL is Home to Many Used Cars, Trucks, and SUVs
If you are looking for a quality used vehicle near Saint Augustine, then Key Buick GMC is the used car dealership for you! From sedans and trucks to SUVs and vans, you will find a vehicle that suits your wants and needs. Our used car lot is stocked with numerous vehicles for you to choose from, including makes and models of many varieties. Just make your way to our Jacksonville Buick GMC dealership to speak with our team. While you're here, you can learn more about the options that are currently available to you. With the help of our professionals, you're bound to find a used car that you'll enjoy for years to come.
If you choose to purchase a pre-owned car from Key Buick GMC, the vehicle is not only going to be affordable but also reliable. We ensure that every used car on our lot is going to be worthwhile for all our Duval County drivers. Whether you have your heart set on a used GMC Sierra, Acadia, Buick Encore, or Enclave, our team is here to walk you through all the features each vehicle has to offer. If you are not in the market for a Buick or GMC, our used car lineup also carries other top automakers.
At Key Buick GMC near St. John's County, we take pride in our customer service. We would be happy to answer any questions you have about our inventory online or over the phone. We can't wait to meet you soon!